ResMed AirSense 10 AutoSet 4G -
CPAP Machine
Sale price

$1,335.00

Regular price

$2,578.00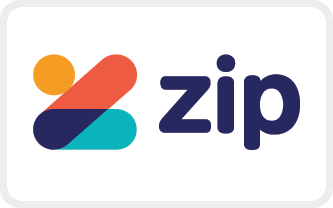 In Stock
Tax included.
Adding product to your cart
Product Details
AirSense 10 AutoSet 4G Package
Features:
Integrated humidifier
Automatic Climateline Heated tubing
Carry bag
4G Wireless Connectivity
Manual
Consultations for the Life of your Machine
5 year extended RESMED warranty
The ResMed AirSense 10 AutoSet is an innovative auto-adjusting pressure therapy device that automatically adjusts pressure levels to fit the your  changing needs,  ensuring  that you are   receiving the lowest required pressure.

The AirSense 10 AutoSet  sets to deliver therapy at the most comfortable humidity levels and temperature  when used in tandem with  ResMed's new integrated HumidAir™ heated humidifier and ClimateLineAir™ heated tube.
ClimateLineAir™ heated tube
Built in ambient light sensor
Easy to use settings and logical menus
Integrated HumidAir™ humidifier  
AutoRamp with sleep onset detection
Intelligent detection
AutoRamp™ with sleep onset detection delivers a low pressure for greater patient comfort. During sleep, the pressure gradually increases to the prescribed level.
Features in Detail
The SmartStart™ function starts the sleep apnea therapy when you breathe into your mask. Once you remove your mask, it stops automatically after a few seconds.
Built-in ambient light sensor. The screen's light level adjusts to the brightness of the room. The screen's back light won't disrupt your bed partner during therapy.
Easy-Breathe motor is very quiet, affording you and your bed partner a more restful and peaceful night's sleep.
Consistent humidification increases comfort throughout the night with the integrated HumidAir™ humidifier. The  optional ClimateLineAir™ heated tube provides the ultimate in to  Climate Control technology comfort  experience when added.
See how to setup and use your new ResMed AirSense 10 AutoSet CPAP in this helpful video below.  
See More
Use left/right arrows to navigate the slideshow or swipe left/right if using a mobile device